Finding the perfect gift for someone can be a daunting task, especially if you don't have an idea of what they are into. When in doubt, though, giving something tailored to the recipient's hobbies and interests is sure to put a smile on their face! Knowing what speaks to your loved ones makes them feel known and appreciated. Read on for some great ideas!
For Gun Geeks
If you're shopping for someone who loves firearms, it can be tough to find the perfect gift. But fear not, because there are plenty of options that any gun geek will love. Many have found that a concealed gun holster takes some gun geek's breaths away as they're getting the perfect home for their favorite piece. Not only will this protect their gear, but it will also show off their unique style. 
Another great option is to get them a training session with a professional marksman. This not only provides a fun and exciting experience but also helps improve their shooting skills. Finally, for those who are into gun history, a subscription to a gun magazine or a book about famous firearms is a great gift. These ideas are sure to impress any gun geek on your list!
For Travel Enthusiasts
There are plenty of thoughtful and useful gifts that a travel enthusiast would love to receive. A personalized passport holder or luggage tag could make for a great gift. A portable charger or travel adapter could come in handy during long flights or layovers. A travel-themed journal or scratch-off map could be a fun way for your friend to document their adventures. 
And if your friend is always on the go, a comfortable neck pillow or noise-canceling headphones would be a thoughtful gift to help them relax during their travels. With so many options to choose from, finding the perfect gift for your travel-loving friend has never been easier!
For Fitness Lovers
If you have a fitness enthusiast in your life, finding the perfect gift for them can be a bit of a challenge. While they may already have their go-to workout gear, there are plenty of other items you can surprise them with. Consider giving them the following:
fitness tracker
resistance bands
gym membership
foam roller
blender bottle
yoga mat
workout clothes
exercise equipment
gym bag
headphones
personal training sessions
With so many options, you're sure to find something that will make your fitness journey even better. Always opt for a tailored gift and your friend is sure to love it! You can even ask them what they need or what items they'd love to have connected to their fitness activities. That way, you cannot make a mistake!
For Foodies
For food lovers, a perfect gift can be a challenging task. Of course, cooking utensils and recipe books come to mind, but what if they already have those? A fantastic option could be a subscription to a food magazine, where they can discover new recipes, ingredient ideas, and cooking tips. If the person enjoys foreign cuisine, consider giving an assortment of essential spices or various types of oils from different regions around the world.
A fun and straightforward idea is also to put together a food-themed gift basket. Get creative and add in some of their favorite snacks, sweets, or gourmet treats. With so many different options to choose from, you're sure to put a smile on the face of any food lover.
For Creative Minds
Creative minds often like to dive deep into their work which should give you an idea of what to get them from the start. Consider unique gifts that inspire creativity such as art supplies, crafting kits, or personalized journals. If your loved one is into technology, think about getting them a digital drawing tablet or a subscription to design software. 
Another fantastic option is a creative workshop or class, as it not only provides a fun experience but also allows them to learn and hone their skills. Whatever you choose, remember to think outside the box and embrace their creative spirit. Happy gifting!
For Sports Fans
Looking for gift ideas for sports fans can be a fun and exciting task. With so many options to choose from, it's easy to find something that will make the sports enthusiast in your life jump for joy. Whether they're basketball fanatics or a diehard football supporter, there's a gift out there that will cater to their interests.
Some potential ideas include personalized sports jerseys, team merchandise, game tickets, sports trivia games, or even a sports-themed gift basket. Whatever you choose, make sure it's something that will make their heart race with excitement and show them how much you appreciate their love for sports.
For Bookworms
When it comes to book lovers, there's a plethora of options to choose from! For starters, you can never go wrong with buying them a brand-new book from their favorite author or genre. However, if you're unsure of their reading preferences, consider getting them a gift card to their local bookstore or an online retailer like Amazon.
Other unique gift ideas include a personalized bookmark or bookends, a cozy reading nook lamp, or even a literary-themed candle to enhance their reading experience. So whether you're shopping for a birthday or holiday gift, there's no shortage of options to delight any book lover in your life.
For Nature Lovers
If you're in need of a gift for someone who loves spending time in nature, consider items that encourage outdoor activities, like a pair of sturdy hiking boots or a waterproof backpack for their next adventure. For those who prefer to relax in nature, a portable hammock or folding chair for picnics can be a great option.
You can also choose gifts that help them connect with and appreciate the natural world, like a bird-watching guidebook or a set of binoculars. Eco-friendly products, such as reusable water bottles and organic cotton clothing, are also great for those who are environmentally conscious.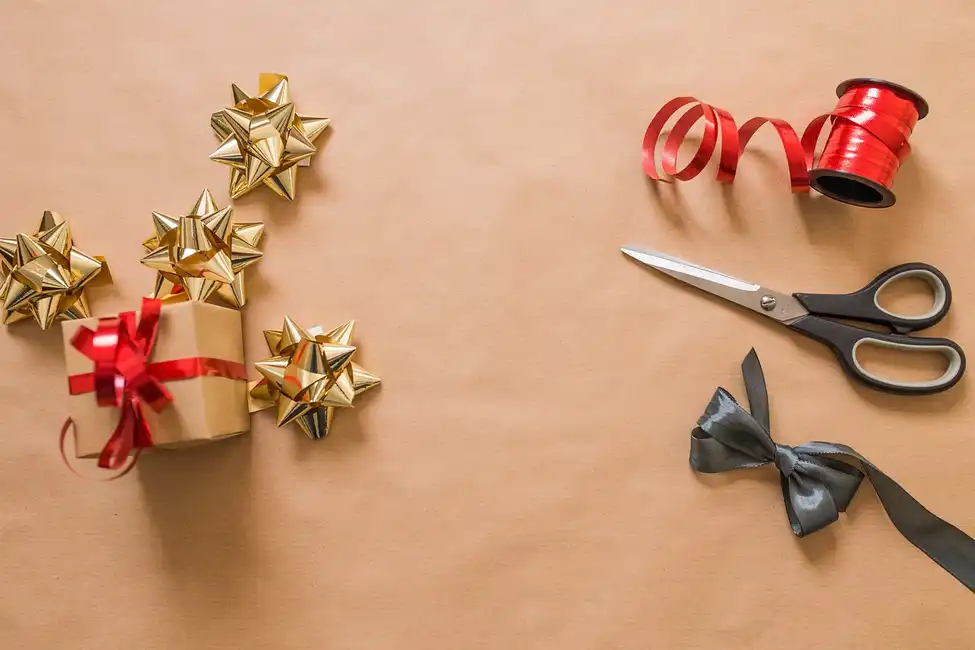 Picking the perfect gift for someone can be a difficult task. However, if you take some time to consider their hobbies and interests, you are sure to get them a gift that will make them smile. Whether it's a gun enthusiast, adrenaline-seeker, or bookworm – there is a unique tailored gift for everyone. Whether you spend hours carefully crafting something special or buy something from our list of great ideas – providing a tailored gift shows thought and care and is always greatly appreciated. So, next time you are trying to find that perfect present for your loved one – just remember that it does not have to be overwhelming!