When someone we love passes away, we naturally want to express our condolences to their family. One way to do this is by sending a funeral wreath. These wreaths are usually adorned with a message of love and support and can be a beautiful addition to the funeral service.
When you lose a loved one, it can be challenging to know what to say. Funeral wreath messages can help you express your condolences and show your support for the family. There are many different ways to craft a message, so take time to choose the one that feels right for you. Whether you opt for a classic phrase or something more personal, your words will be a source of comfort during this difficult time.
When you order funeral wreaths online in Singapore, you can choose from a wide variety of sympathy flowers to send to the bereaved family. Condolence wreath Singapore has a wide range of beautiful funeral flowers, suitable for any budget. You can also add a personal touch to your condolences by adding a personal message to the funeral wreath.
Here are just a few funeral wreath messages that you can use to create a memorable tribute:
"In loving memory of a wonderful husband, father, and grandfather"
"A life well lived and an inspiration to us all"
"Forever in our hearts"
"Gone but never forgotten"
"Thank you for everything"
"You will be missed"
Short messages for funeral flowers
When you order funeral flowers, you have the option to include a short message with your order. These messages are typically written on a card that accompanies the flowers. If you're struggling to come up with the right words, consider using one of these short funeral wreath messages:
"In loving memory"
"With deepest sympathy"
"Thinking of you in this time of sorrow"
"Forever in our hearts"
"Gone but never forgotten"
No matter what words you choose, a thoughtful message is a beautiful way to honor a lost loved one.
Religious messages on funeral flowers
When it comes to funeral flowers, many different religious messages can be conveyed. Here is a list of some of the most popular religious messages that are often used on funeral flowers:
"In God's Care"
"With Deepest Sympathy"
"Rest in Peace"
"In Loving Memory"
"Forever in Our Hearts"
These are just a few religious messages that can be conveyed through funeral flowers. No matter your religion, these messages can provide comfort and solace to grieving people.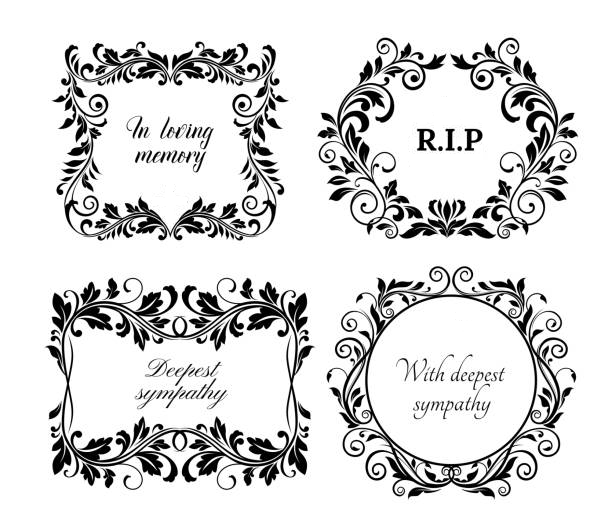 Traditional and simple words for a funeral wreath
When a loved one passes away, it is customary to send a funeral wreath as a final tribute. Funeral wreaths are often adorned with a simple yet meaningful message. Here is a list of traditional and simple words that can be used to create a funeral wreath:
In Memory Of
Loving Mother
Dear Wife
Our Father
Gentle Giant
Treasured Friend
With Sympathy
Beloved Son
Rest In Peace
Many other words can be used as well. The main thing is to choose words that are significant to the person who has passed away and will be meaningful to the family and friends who are grieving.