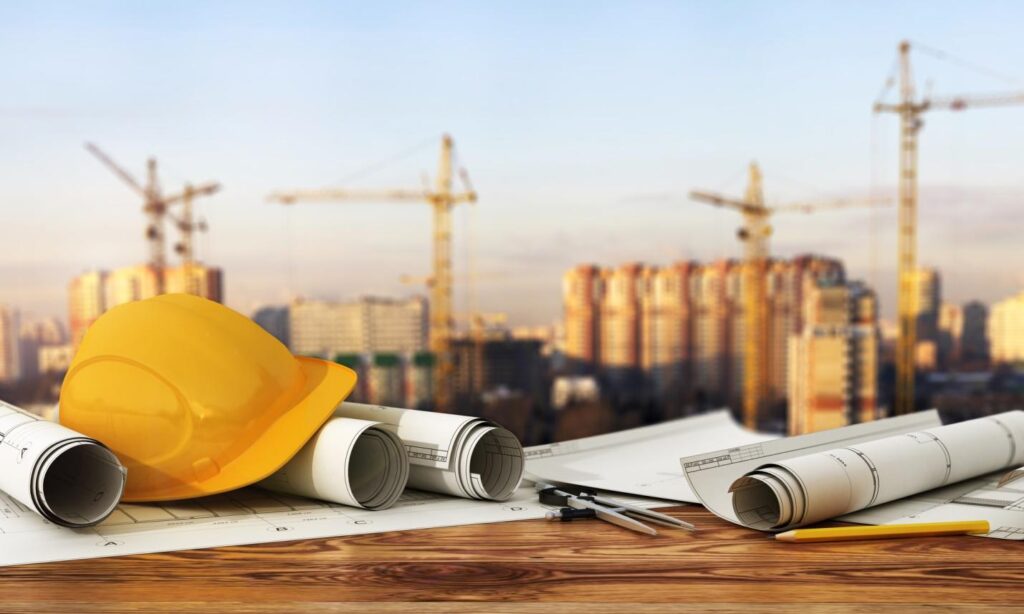 Want to start your own construction company? Be prepared for the work that's involved in making sure it's a success. You'll need plenty of planning and some startup costs to handle.
There are different construction businesses you can start depending on your level of experience or the type of project you want to take on. From residential and commercial, you'll find a variety of projects that you can take on.
So what are the best ways on starting a construction business successfully? Put together these steps for a successful startup that will allow your company to thrive.
Conduct Thorough Research
If you're thinking about starting a construction business, the first step is to conduct thorough research. This means learning about the industry. Understanding the risks and rewards and knowing the key steps to start a successful business.
To get started, read industry trade publications, attend industry events, and talk to experienced construction professionals. This will help you gain a better understanding of the construction business and what it takes to be successful.
Additionally, make sure you are familiar with the safety regulations and building codes in your area. This is essential to ensuring your projects are up to code and your employees are safe on the job.
Create A Business Plan
If you want to start a construction business, the first step is to create a business plan. This document will outline your business goals, strategies, and how you plan to achieve them. It will also include a financial plan, which will help you determine the start-up costs and how you will finance your business.
Creating a business plan is an important step in starting any business. This is because the construction industry is very competitive and you will need to have a clear plan to be successful. Once you have created your business plan, you can begin to put your construction business together.
Choose The Right Location
There is no one-size-fits-all answer for the perfect location to start a construction business. However, there are a few key factors to keep in mind when choosing a location for your business. First, consider the needs of your target market. If you're targeting residential customers, you'll want to be located in an area with a strong housing market.
If you're targeting commercial clients, you'll want to be located near businesses and office buildings. Next, think about the competition. Are there other construction businesses in the area? If so, how can you differentiate your business? Third, consider the cost of doing business in the area.
Can you afford to rent or purchase commercial space? Are there any other costs associated with doing business in the area? Finally, make sure you're located in an area that is zoned for commercial construction. Otherwise, you may run into problems with local zoning laws.
Get The Proper Licensing And Insurance
One of the most important keys is to get the proper licensing and insurance. Without these things, you could face some serious legal and financial problems down the road.
First, you need to make sure that you are licensed to do business in your state or province. Each jurisdiction has different requirements, so you will need to check with your local government to find out what you need to do. In some cases, you may need to take a test or pass a certain exam to get your business license.
Next, you need to make sure that you have the proper insurance in place. This includes liability insurance, which will protect you in case something goes wrong and someone is injured or property is damaged. You will also need to have workers' compensation insurance if you have employees, and this will provide financial protection if they are injured while working on your project.
Secure Funding
Another key step to take when starting a construction business is to ensure you secure funding. Before anything else, you need to develop a clear and concise business plan that outlines your company's goals and how you plan to achieve them. Next, you need to research the construction industry and get a better understanding of the market.
After that, it's time to start networking and building relationships with potential investors. Finally, you need to put together a strong pitch that will convince potential investors to invest in your company. If you follow these steps, you'll be well on your way to securing the funding you need to start your construction business.
Get The Necessary Equipment
Laying the foundation for a successful construction business starts with acquiring the necessary equipment. From excavators and bulldozers to dump trucks and concrete mixers, you need the right tools to get the job done. However, with the high cost of new equipment, many construction companies opt to purchase used equipment.
If you're going this route, be sure to inspect the equipment thoroughly before making a purchase. Once you've got the equipment you need, it's time to start marketing your business and winning bids on projects. If you're considering to shop for excavator parts, you might call an expert to avoid getting ripped off.
Hire A Qualified Team
Hiring a qualified team is one of the most essential keys. You need to make sure that you find experienced professionals who are experts in their field and who you can trust to do a good job. You need to make sure you hire people who are skilled in the construction field and who can work together as a team.
Once you have found the right team, you need to make sure that you communicate your expectations clearly and give them the resources they need to complete the project successfully. By taking these steps, you can ensure that your construction business gets off to a strong start.
The Road To Starting A Construction Business
Starting a construction business, there are key steps that must be taken to be successful. First, it is important to develop a business plan. You also need to figure out what kind of business structure you want and line up some financing. Next, you will need to obtain the necessary licenses and permits.
Once you have obtained the necessary licenses and permits, you will need to purchase the necessary equipment. Finally, you will need to hire employees. By following these key steps, you will be on your way to starting a successful construction business.
If you're looking for more interesting articles to read, follow our daily blog post.